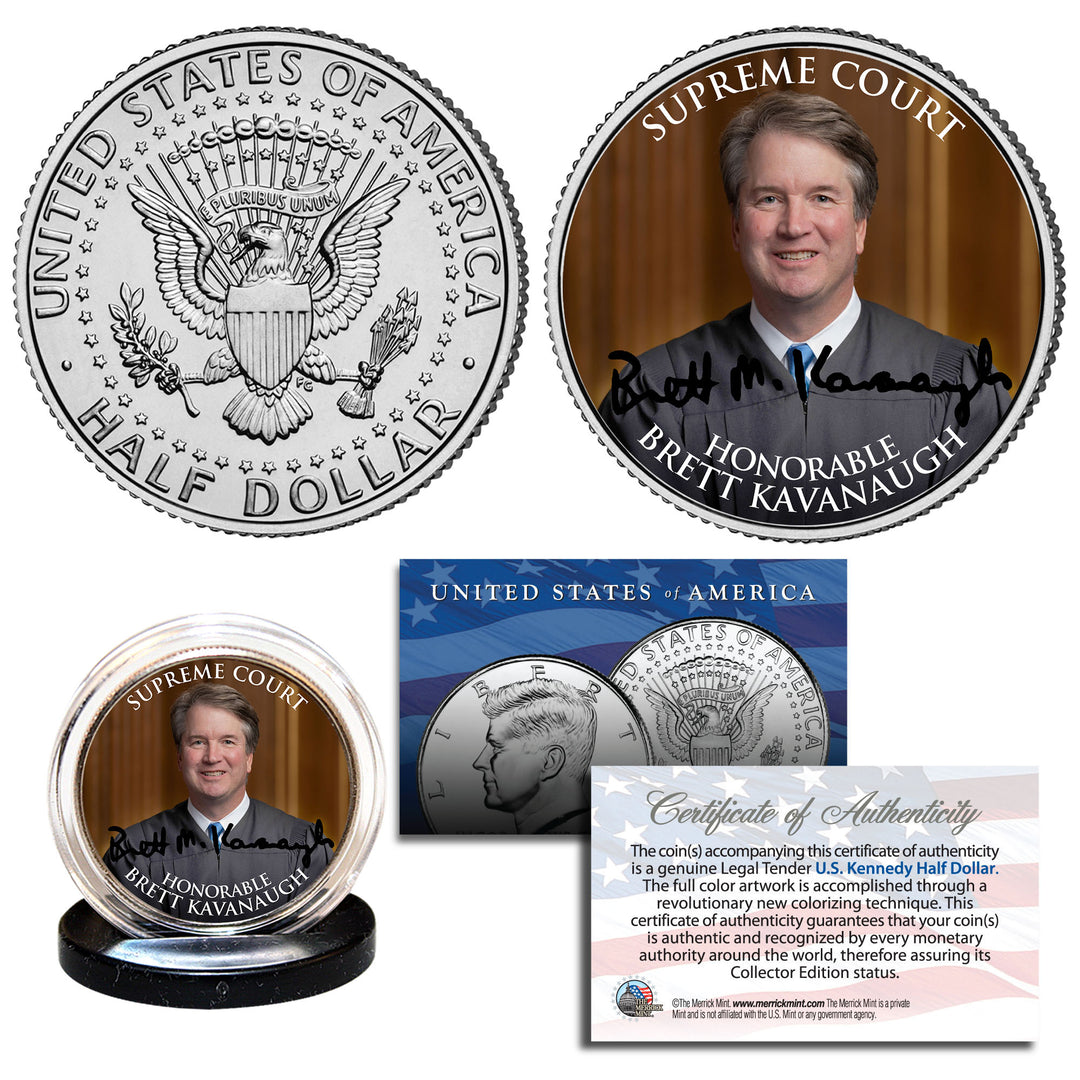 Brett Kavanaugh Supreme Court Justice Coin
---
Get Your Official Kavanaugh Supreme Court Coin To Celebrate This Historic Supreme Court Nomination!
In just two years, President Donald J. Trump has nominated Justice Neil Gorsuch and Justice Brett Kavanaugh to the Supreme Court.
President Trump said, "I've often heard that, other than matters of war and peace, this is the most important decision a President will make. The Supreme Court is entrusted with the safeguarding of the crown jewel of our Republic, the Constitution of the United States."
Coin Details:
Genuine U.S. Legal Tender Coins
Made in the USA
Authentic U.S. JFK Kennedy Half Dollar
Highest Quality Colorization in the World, Accomplished Through a Revolutionary Technique
Full-Color Certificate of Authenticity is Included
Handsomely Showcased in an Acrylic Coin Capsule
Commemorative Edition
Satisfaction Guaranteed
Experience fast shipping right from the heart of the U.S.A.! We prioritize swift delivery to get your products in your hands in no time, ensuring a seamless shopping experience.