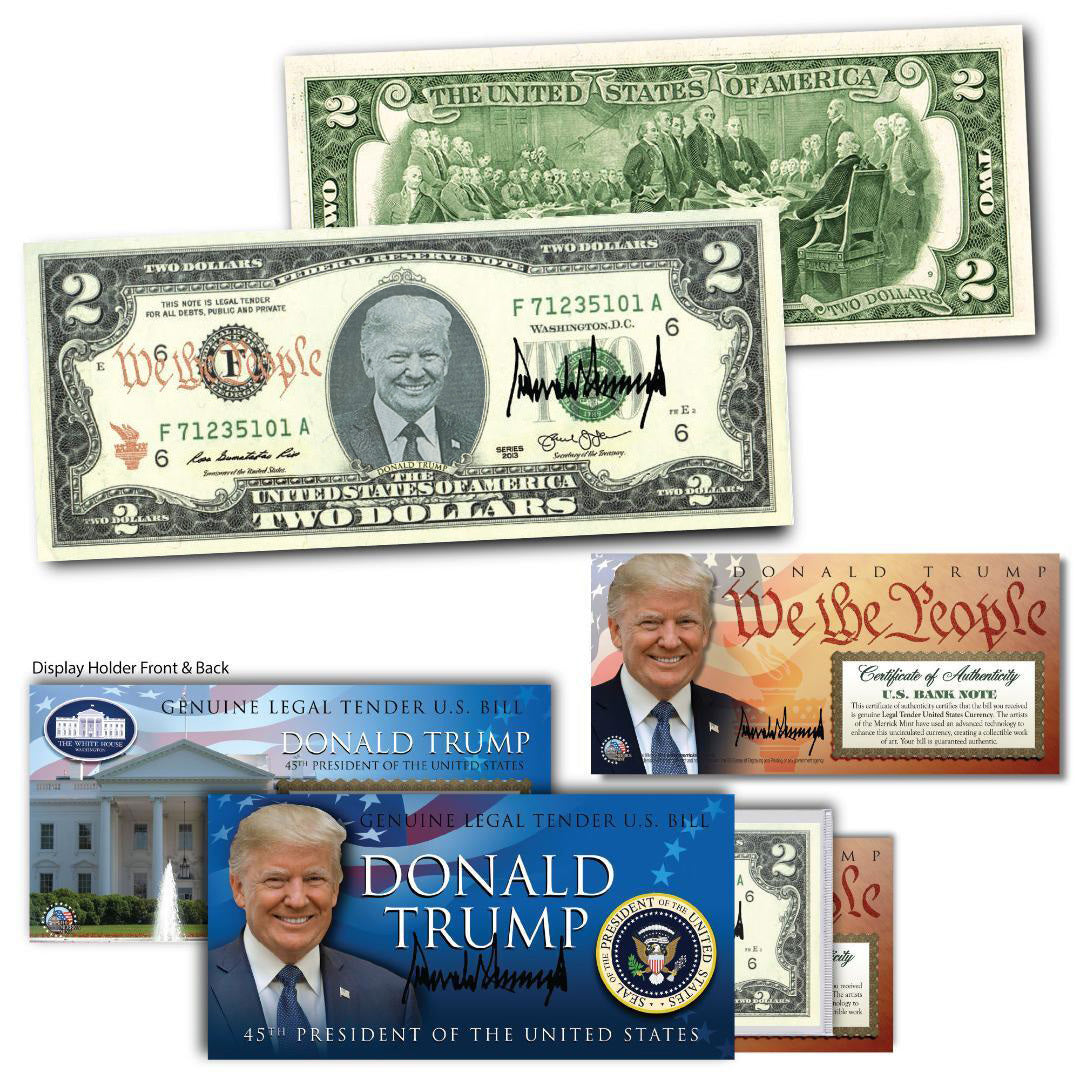 Trump We The People $2 Bill
Regular price
$39.90
Sale price
$19.99
/
---
• Genuine U.S. Legal Tender.
• Authentic U.S. $2 Bill.
• High-Definition Colorization Process.
• Highest Quality Colorization in the World, Accomplished Through a Revolutionary Technique.
• Full-Color Certificate of Authenticity is Included with Each Bill.
• Each Bill is Handsomely Showcased in Blue 2-Sided Display Folio. 
• Each Bill is in Fresh, Crisp, Uncirculated Condition.
• Collector's Edition. 
• Satisfaction Guaranteed.

Guaranteed Authentic US Tender

This bill comes with a certificate of authenticity which certifies that the bill you receive is genuine Legal Tender United States Currency. The artists of the Merrick Mint have used an advanced technology to enhance this uncirculated currency, creating a collectible work of art. Your bill is guaranteed authentic.

The full colorized images are accomplished through a revolutionary new authentic & genuine colorization process. Included is a Certificate of Authenticity to guarantee that your bills are authentic and recognized by every monetary authority around the world, and assuring its Collector Edition status. Only genuine Legal Tender $2 United States Bills are used for this unique colorization process. Each $2 Bill is in FRESH, CRISP, UNCIRCULATED condition, and was directly removed from untouched wrapped Federal Reserve sealed packs. 
Experience fast shipping right from the heart of the U.S.A.! We prioritize swift delivery to get your products in your hands in no time, ensuring a seamless shopping experience.