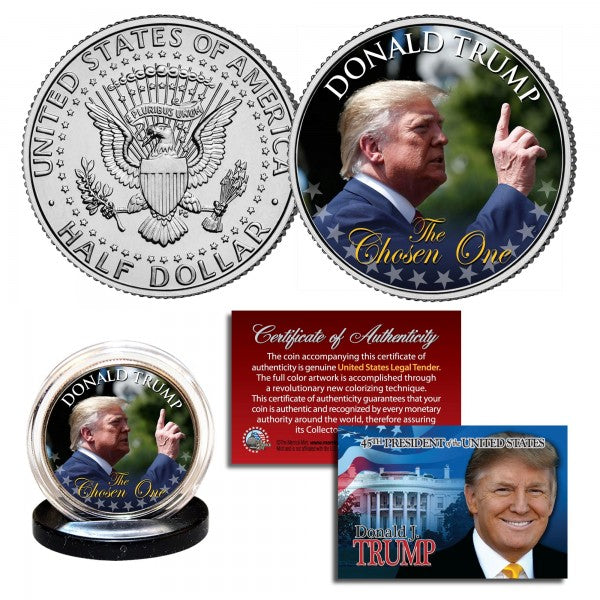 Trump Chosen One JFK Half Dollar
---
Trump Was The Chosen One To Run The Country!
Designed On An Authentic JFK Half Dollar (REAL MONEY)
​Full-Color Certificate of Authenticity
Premium Coin Capsule
Coin Display Stand
Quick Shipping to anywhere in America​
Made in the USA
Experience fast shipping right from the heart of the U.S.A.! We prioritize swift delivery to get your products in your hands in no time, ensuring a seamless shopping experience.