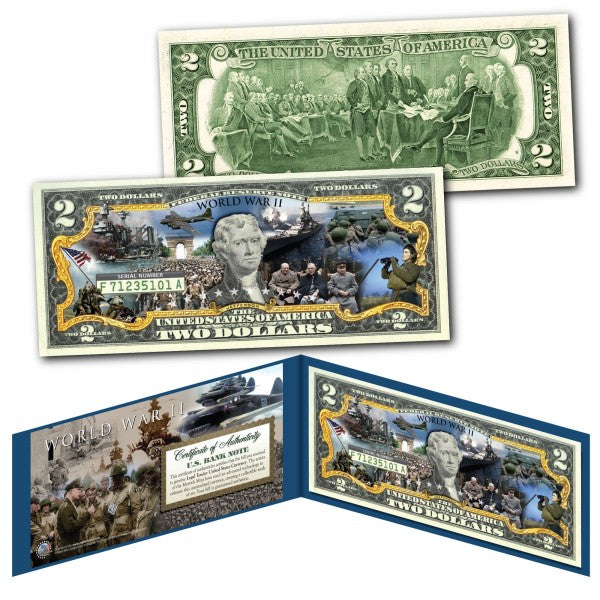 WWII Iconic Images $2 Bill
---
Honor The Fallen With Our WWII Iconic Images $2 Bill.
• Genuine U.S. Legal Tender.
• Authentic U.S. $2 Bill.
• High-Definition Colorization Process.
• Full-Color Certificate of Authenticity is Included with Each Bill.
• Each Bill is in Fresh, Crisp, Uncirculated Condition.
• Collector's Edition. 
• Satisfaction Guaranteed.
Experience fast shipping right from the heart of the U.S.A.! We prioritize swift delivery to get your products in your hands in no time, ensuring a seamless shopping experience.